A Brief Detour,Then Return to New Haven
Winchester demanded that Henry, the New Haven plant superintendent, increase production, and, when these production demands weren't met, privately leased another factory in Bridgeport and hired another superintendent to run it.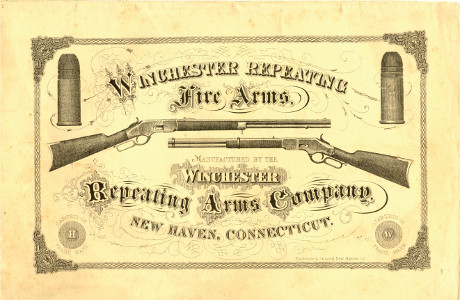 &nbsp
&nbsp &nbsp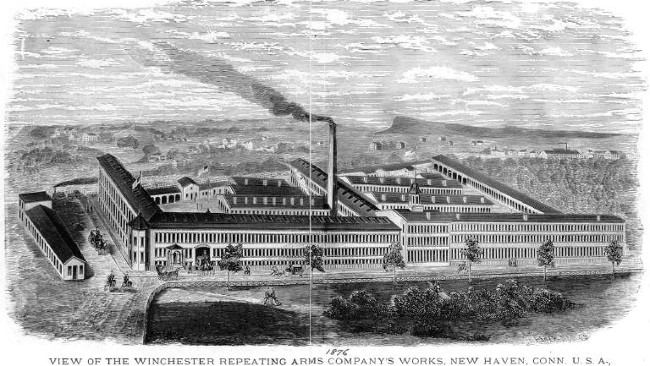 In 1865, following the time honored tradition of arms merchants, Winchester went abroad to solicit foreign clientele for the new rifle. Taking advantage of his absence, Benjamin T. Henry legally incorporated the New Haven Company as the Henry Repeating Rifle Company. In July, 1865, Winchester filed papers of association for his Bridgeport plant with the state of Connecticut, making it the Winchester Repeating Arms Company. William Wirt Winchester sold his interest in the Winchester and Davies Shirt Factory and became Secretary of his father's new company. Henry's company, Henry Repeating Rifle, soon went out of business, and in 1867, Winchester Repeating Arms was officially incorporated. It soon reopened in New Haven.
In 1870, Oliver and William Winchester convinced the skeptical Board of Directors of the Winchester Repeating Arms Company to build a new company, just below Prospect Hill, where Winchester and William Davies had just constructed their neighboring mansions. Mary Jo Inofrio writes in Captive of the Labyrinth: Sarah L. Winchester, Heiress to the Rifle Fortune: "The main entrance [to the factory] faced the family mansion, just like Colt's, and all the workers knew that Oliver Winchester could stand in his grand parlor and gaze down on the production rooms, their smokestacks billowing testament to the company's profitability."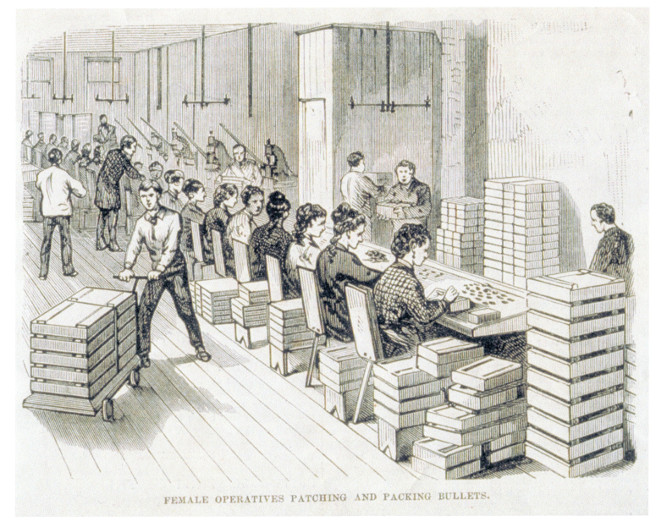 &nbsp